↓ Moonshot ↓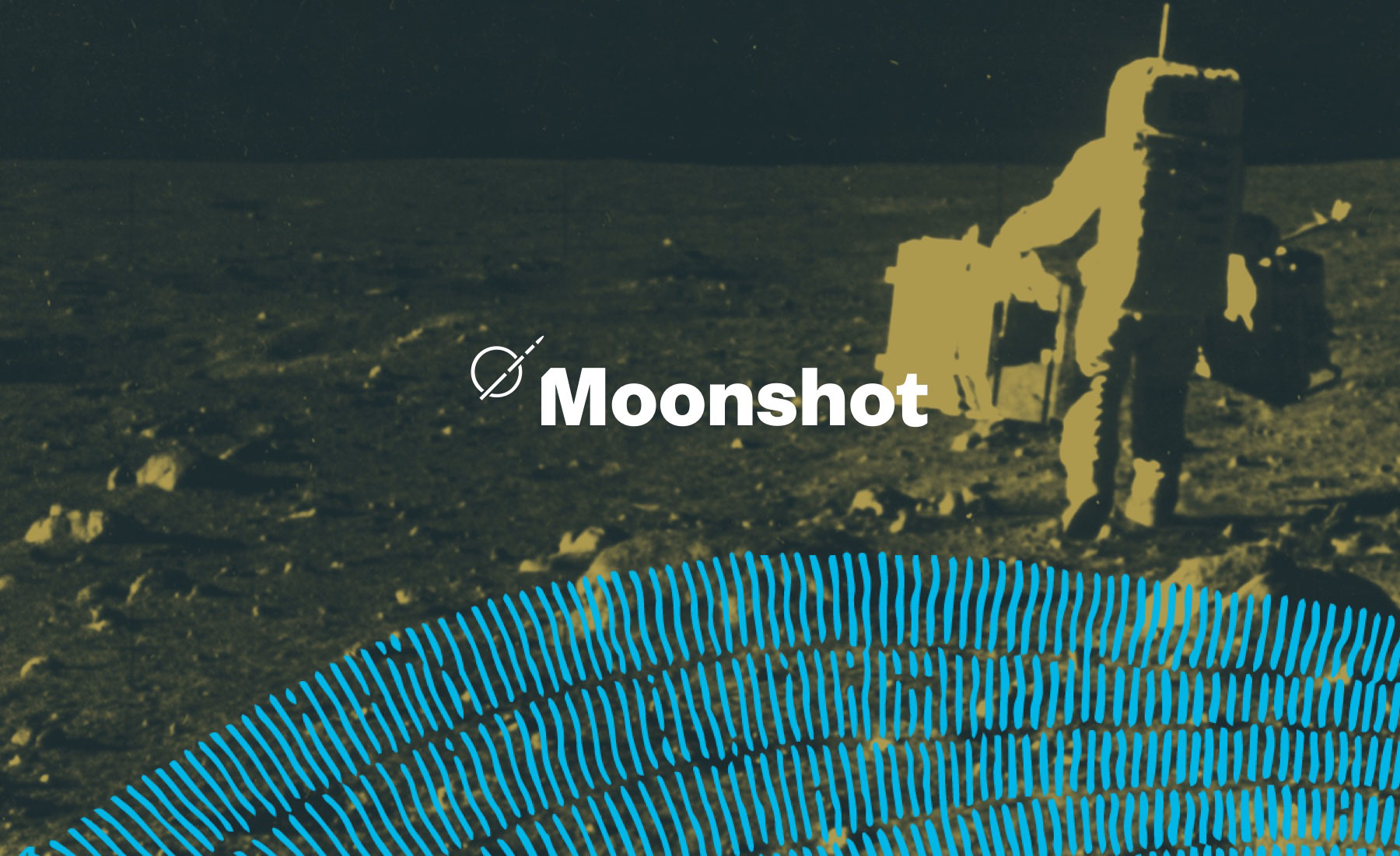 Previously known as NACET, or Northern Arizona Center for Entrepreneurship and Technology. Moonshot is a business incubator/accelerator that works with complex, and scalable startups.

"The switch to Moonshot went off without a hitch, and has been well-received by our local and regional partners."
SCOTT HATHCOCK, the PRESIDENT/CEO of NACET
The reason for the name change was thrice-fold:
Acronyms are loved by noone.
There are a lot of community organizations in Northern Arizona that start with 'NA_', NACET was being confused with them.
Their competition are incubators with names like: YCombinator, AngelPad, 500 Startups, and Techstars. Meanwhile, NACET sounds like a government bureaucracy.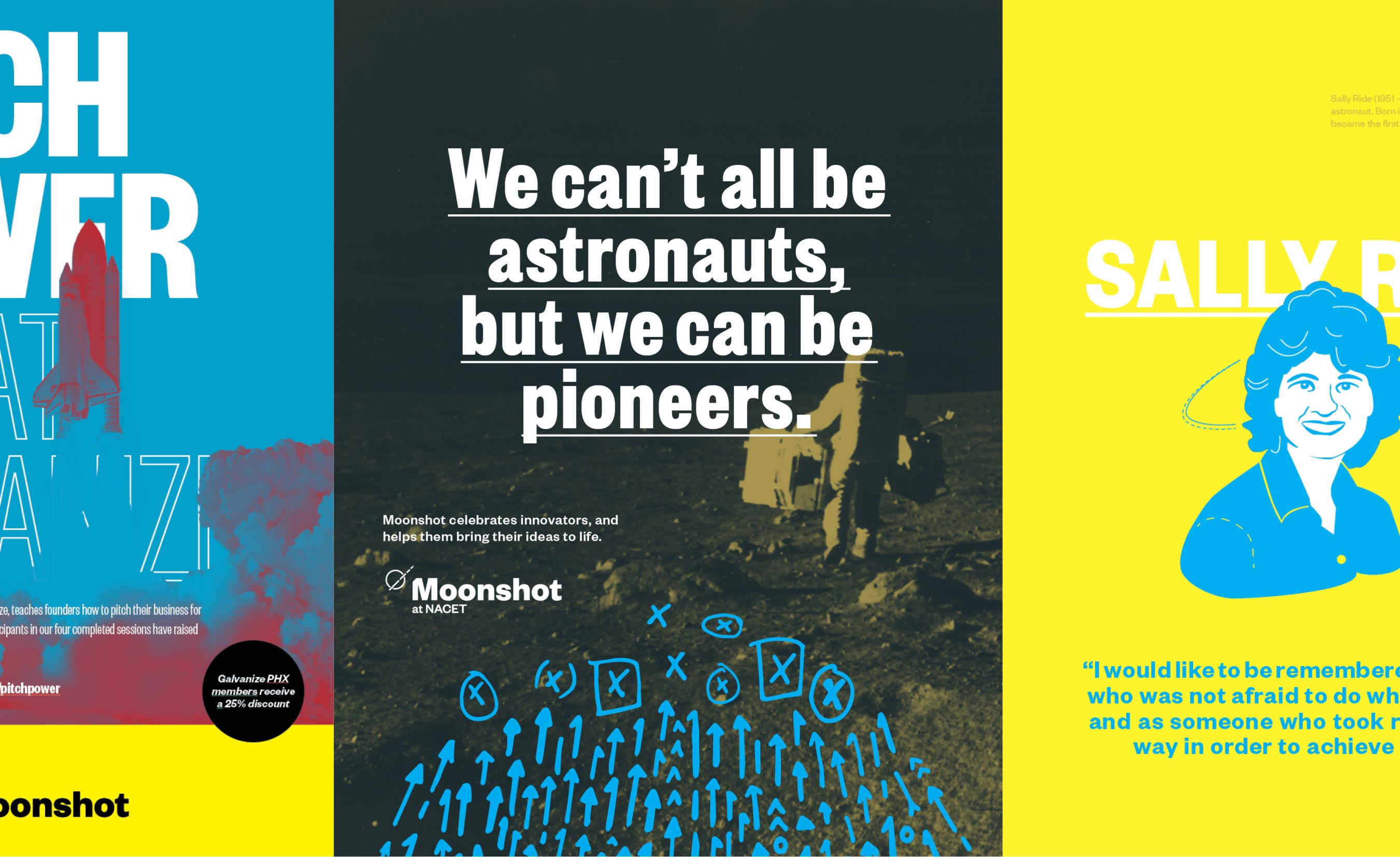 Q: Why Moonshot?

A: Space exploration was an endeavor that captured the attention of the entire world. Nary was there a human alive who looked to the stars without their imaginations completely on fire. The late President John F. Kennedy made a bold statement, that the US would put a man on the moon within 10 years. He didn't know how we would achieve this, but he planted the flag anyways - and people responded.

This isn't altogether different than what startup founders do. They have a grand idea, but they don't know every step until they work down that path. That radical solution they seek is their moonshot.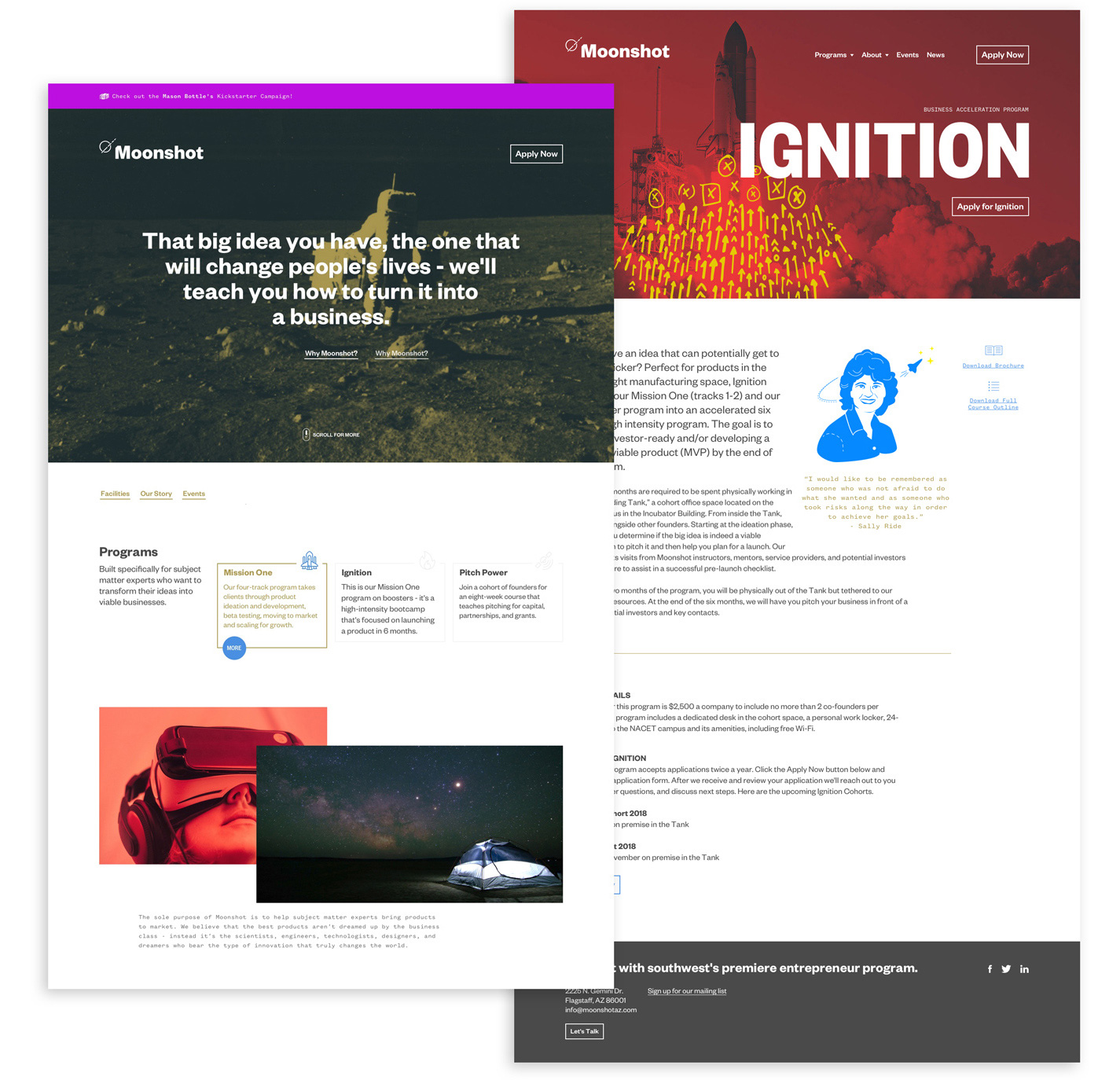 For the brand: we married archival space exploration and science fiction imagery (to illustrate the journey), with organic sketch vectors (as a metaphor for the work/planning that gets you to your goal).
↓ Since I'm not just a pretty face, I also hand code animation prototypes ↓

↓ Toogether ↓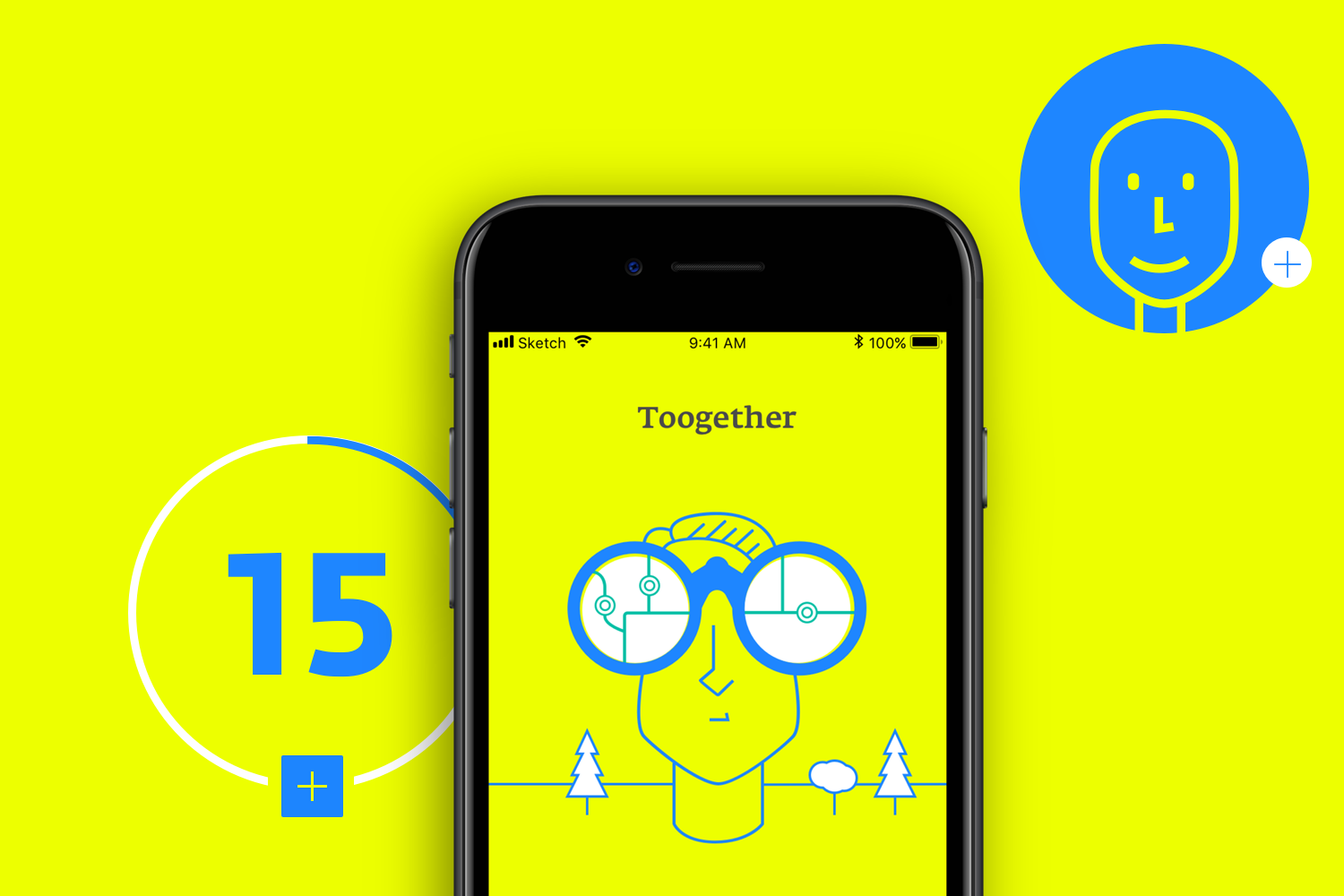 "Dang, I suck at skiing. Where are all my friends?!"
ME, at the ski resort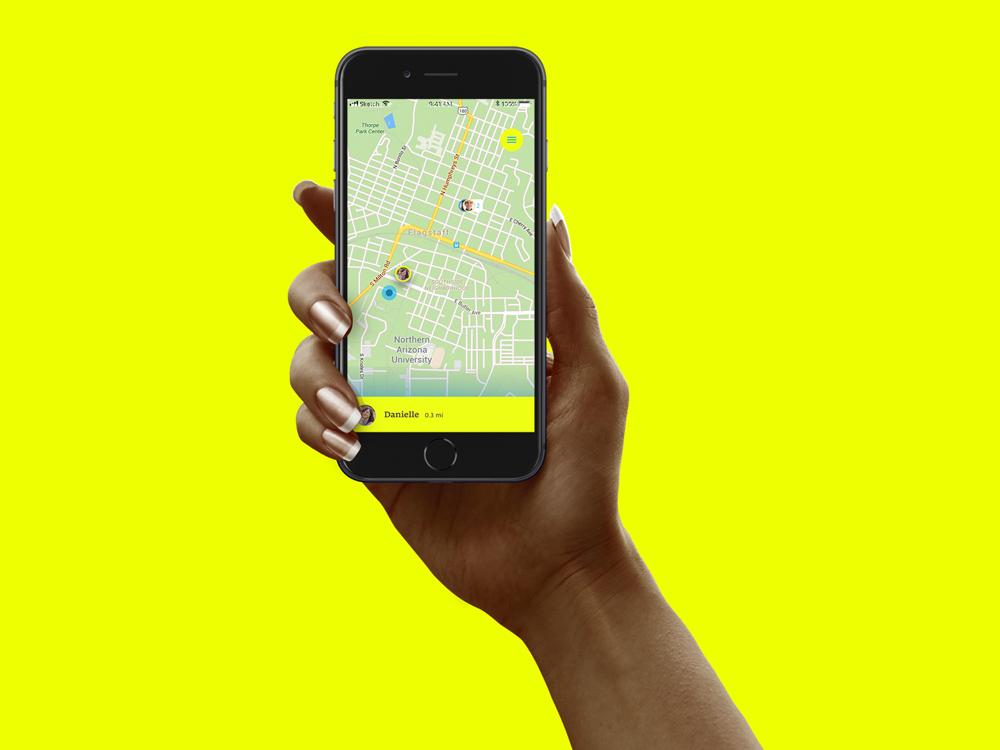 TRUE STORY - I went skiing with some friends, who were much more experienced than I was. They left me in the dust (er, snow dust?) By the time I skied back got down to the lift and was ready to go up again, I started wondering if maybe I should wait for them. I didn't know if perhaps they had already come down again, lapping me, and they had jumped back on the lift already - or, if they could possibly be along shortly and we could ride up together. This is the moment where I wanted an app that helped keep friends together.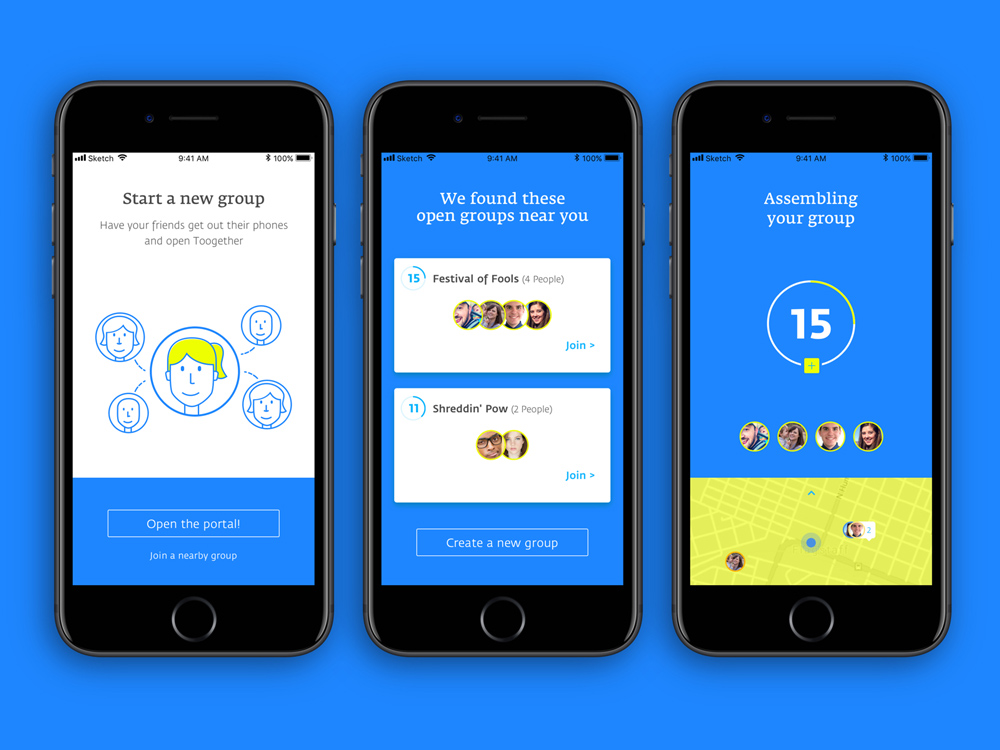 The idea is that a small group of friends could sync their phones and create a temporary, lightweight, virtual group. They can see in real time where their friends are at any time. Perfect for music festivals, outdoor activities, conferences, and yeah... skiing. I began working on this app, which I called Toogether (misspelled on purpose because 'too' means 'in addition, also').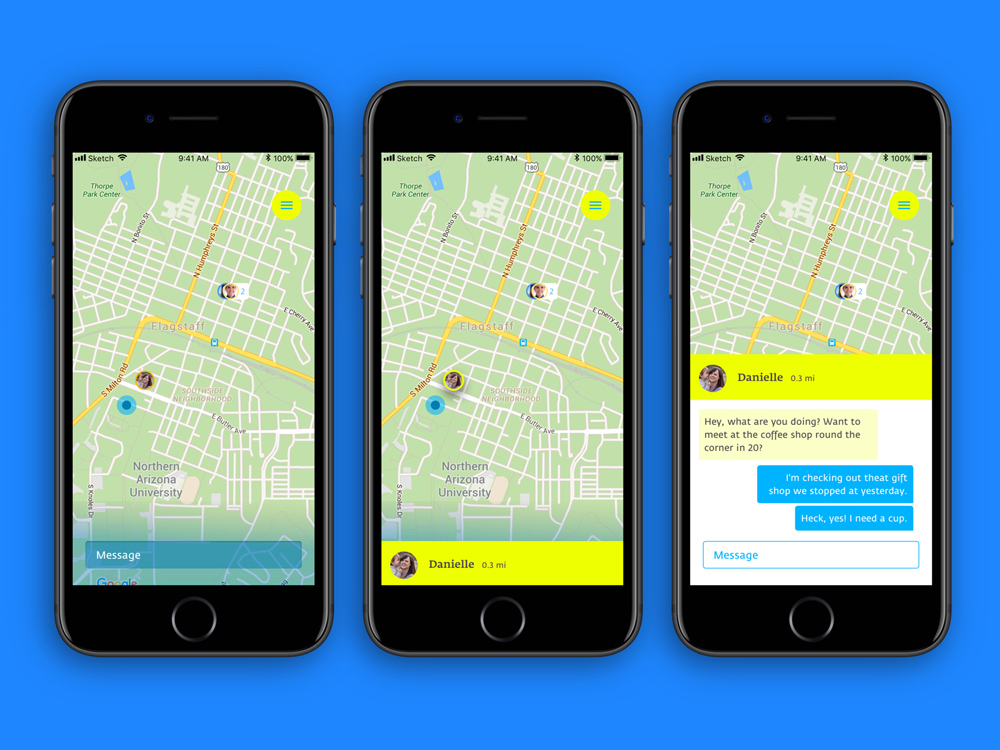 My app has sadly joined the dust bin of: ideas that I probably won't actually do, but I'll throw it out into the universe in hopes someone else will.
↓ Mother Road Brewery ↓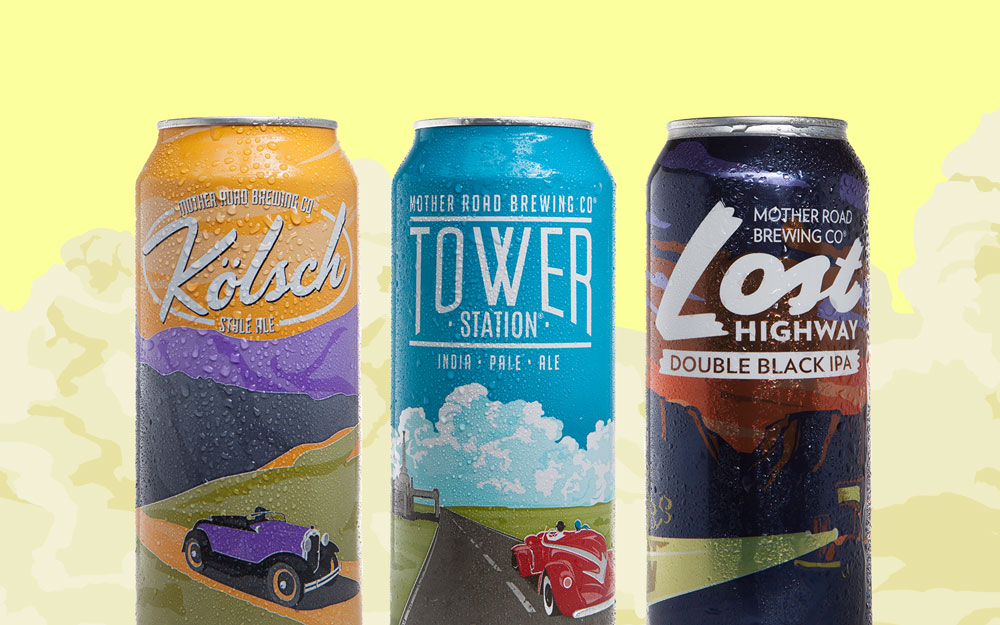 "The Mother Road, the road of flight."
JOHN STEINBECK, in 'GRAPES of WRATH'
Route 66 is also known as the Mother Road. Mother Road Brewery is located on a street that was an original stretch of Route 66. The owners are very much into the history of one of the most famous highways in the world.

During the initial creative meeting for packaging of their main line, we decided pretty quickly to do a WPA style illustrations. I happened to have a really talented intern named Drew Harris who took on the task of roughing out the illustrations. I was then able to seize most of the glory by coming in near the end and doing the polishing. The cans turned out really fun, and imho, made the beer taste better - which, let's be honest, is really what can art is for.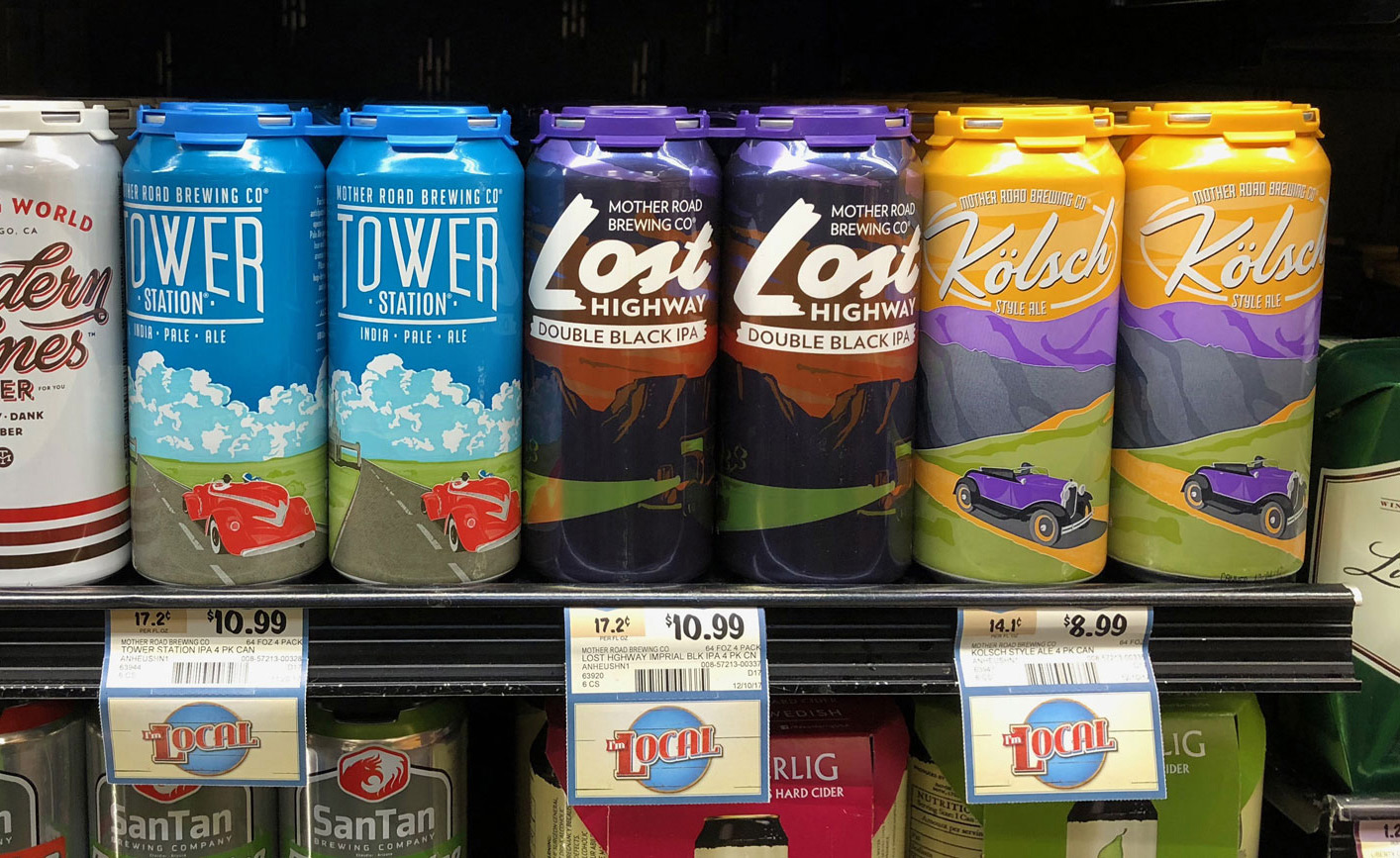 Not only are the beers flying off the shelf. But Men's Journal even called Tower Station one of the best 100 beers in America, and the cans won 'Best of' at the 2017 Phoenix Design Week. Cha-ching!